Instagram reached 1.16 billion users in October of 2020, and their growth isn't slowing down anytime soon! The largest user group is made up of 25-34-year-olds, followed closely by individuals aged 18-24, making the platform table stakes for businesses looking to reach Millennials and Gen Z.
Instagram is also quite different from other social media platforms out there. As such, it's important to approach blog promotion strategically in order to drive the best possible results. Let's dive right into some of the best practices you should be aware of when promoting your blog content on Instagram.
1. Get Visual
Instagram is a visual-first platform, which means every post you make should have fantastic graphics. Outside of crisp photography and videos, developing infographics from data can be immensely beneficial. Use graphs and charts to display data from your blog in an engaging way. There are plenty of programs available that allow you to create your own graphics, so don't hesitate to take advantage of this.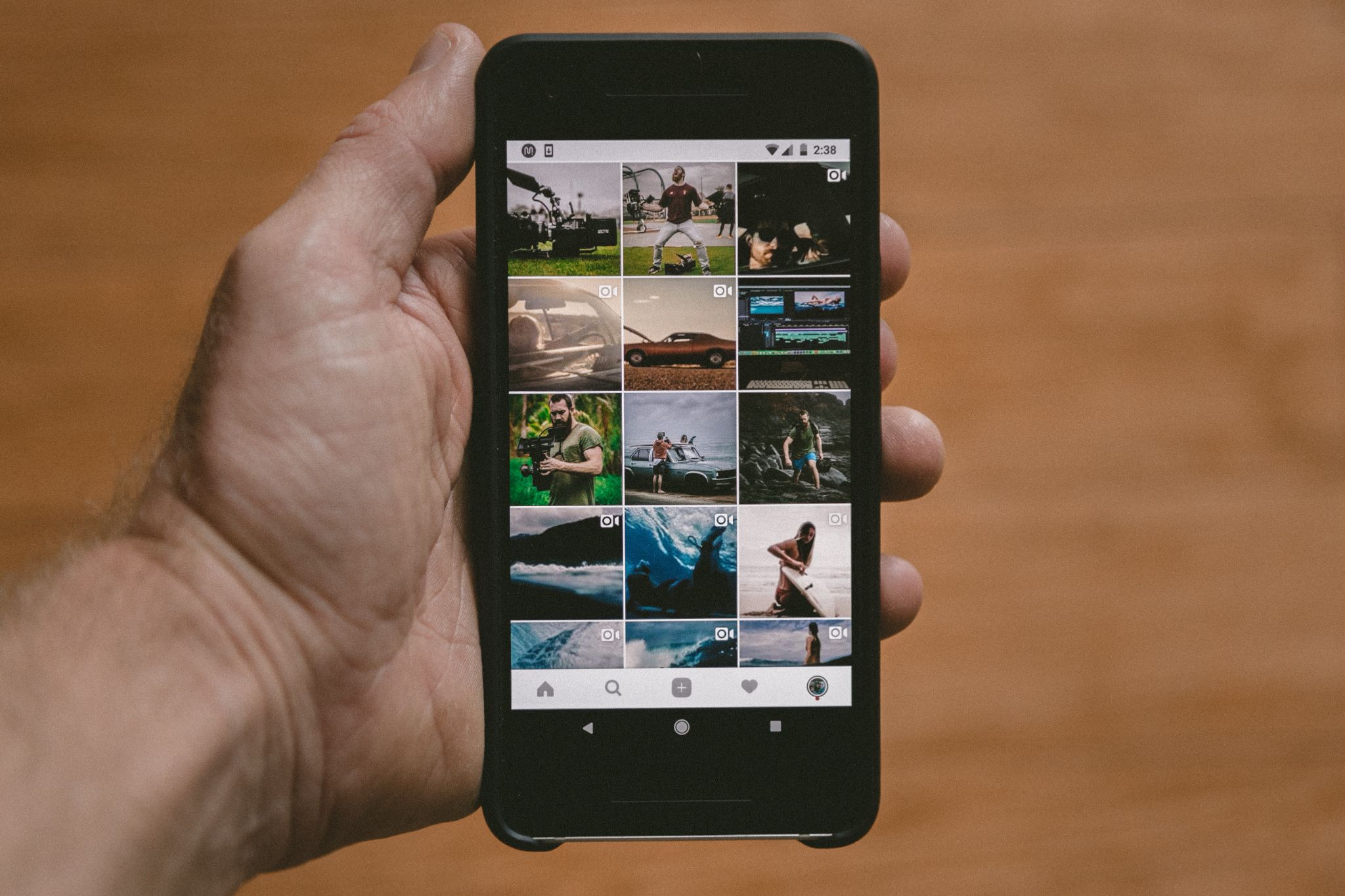 Instagram now lets you create posts that aren't perfect squares. However, don't forget that your posts will be cropped to a square on your profile — make sure your graphics are formatted so nothing gets cut off when this happens.
2. Don't Shy Away From Longer Captions
Yes, Instagram is a visual-first platform. While it is important to have a great image, you can still include a detailed caption! We recommend getting the meat of your message in the first two lines, so it's not cut off by the "..." post collapse.
Don't put an entire novel in your caption, but it's a great idea to include some content teasing your article and sharing some main ideas from your post. If it aligns with your content, including emojis can be another great way to drive engagement.
Like other platforms, be sure to include a CTA (call to action). Tell your audience exactly what they should do next (in this case, you'll likely send them to your blog).
3. Hashtag it Up
Instagram lets you use a ton of hashtags, and doing so is a great way to get your post in front of relevant users. Include around twenty hashtags at the bottom of your post or in a comment on your post. It's a good idea to include a mix of both high-competition and low-competition hashtags while staying relevant to the content of the post.
Learn more about picking the right hashtags for promoting your blog post.
4. Engage with Other Posts
Regularly peruse through the hashtags you use and interact with other accounts publishing by liking their post and leaving a thoughtful comment. This is a great way to draw the attention of relevant users. Individuals who post in the same hashtags you do will likely have related interests. Additionally, by commenting on their posts, you'll get exposure to their followers as well.
Similar to other platforms, Instagram rewards active accounts. Engaging with relevant content is a great way to get your profile out there and increase your probability of showing up in the explore feed.
![alt_text](https://missinglettr-media.s3.amazonaws.com/blog/article-images/7+best+prac+Insta+2.jpg"Instagram blog image")
5. Promote Your Article More Than Once
You put all that time into crafting the perfect article, don't you want to get the word out about it? Unless your content is incredibly time-sensitive, you should always promote your articles on social media a handful of times.
Since Instagram is so visually oriented, you don't want to share the same image more than once. While this may work well on other platforms, you'll be seen as repetitive on Instagram. Instead, develop a handful of unique posts promoting your article. You can utilize images used in your blog, develop infographics based on data, or highlight interesting quotes. If you're struggling to come up with post ideas, try breaking out each of the sections of your blog into their own post.
6. Use a Mix of Post Types
To make it easier to promote your article a few times, use a mixture of post types. The most effective profiles utilize a mix of feed and story posts. If videos are your thing, you may want to consider experimenting with Reels and IGTV as well.
With different types of content, you'll likely reach a slightly different audience each time. Further, your followers may not be enticed to click through the first time you promote an article, but highlighting a different subsection in a new format could make all the difference.
7. Streamline Your Efforts with Missinglettr
As a blogger or marketer, you've got a lot on your plate. From developing blog content to crafting perfect visuals, to trying to promote it all, it can be hard to keep up! Missinglettr lets you wear one less hat.
With Missinglettr Drip Campaigns, for each new blog you publish, we automatically begin developing a promotional social media campaign for your connected profiles. All you have to do is hit approve and you're off to the races.
You can use all that time you saved developing a social media promotion campaign to interact with other profiles or write more awesome blog content.
We recently launched our Instagram support so you can develop drip campaigns for Instagram, along with Twitter, Facebook, and LinkedIn. Give it a spin for free today!