As a marketer or blogger, you likely spend a lot of time on social media promoting content, engaging with your audience, and nurturing prospects. And before that, you have to spend hours crafting the perfect content to promote and a compelling message to promote it with. Managing an active brand presence on multiple social media platforms can be a full-time job.
Did you know that most social media platforms allow you to schedule your posts to go live at a specific date and time in the future? Many platforms allow you to schedule posts for the future, instead of an immediate publish date. However, even then, you're forced to go to each platform you have a presence on to schedule posts, many of which likely promote overlapping content.
What is a social media scheduling tool?
Social media scheduling tools interface directly with different social media platforms on the back-end using APIs. From the front-end user experience, it's easy to schedule posts across multiple channels, all from one place.
Many social media scheduling tools allow you to set a routine for your posts to go-live at optimal times, based on the platform. Additionally, they make it easy to see your whole strategy at a glance with calendar views.
Why schedule social media posts?
As a marketer or blogger, you're likely wearing many different hats. It can be difficult to keep up with multiple platforms constantly and batch scheduling can save tons of time.
If you want to sit down on the first day of the month and schedule your content for the next four weeks you could. Then you would only have to visit social media when you want to interact with your audience, instead of constantly going to different platforms, tracking down your content to share, and publishing. Manage your day by scheduling your social media posts ahead of time and focus on other things that matter.
What are must-have elements of great social media scheduling tools?
Today, there are tons of options for social media tools. Different tools serve different platforms. It's important that when selecting a tool, you research which platforms they support for scheduling.
While your exact needs may differ based on your audience and goals, these are some of the must-haves you'll want to make sure any prospective tools have.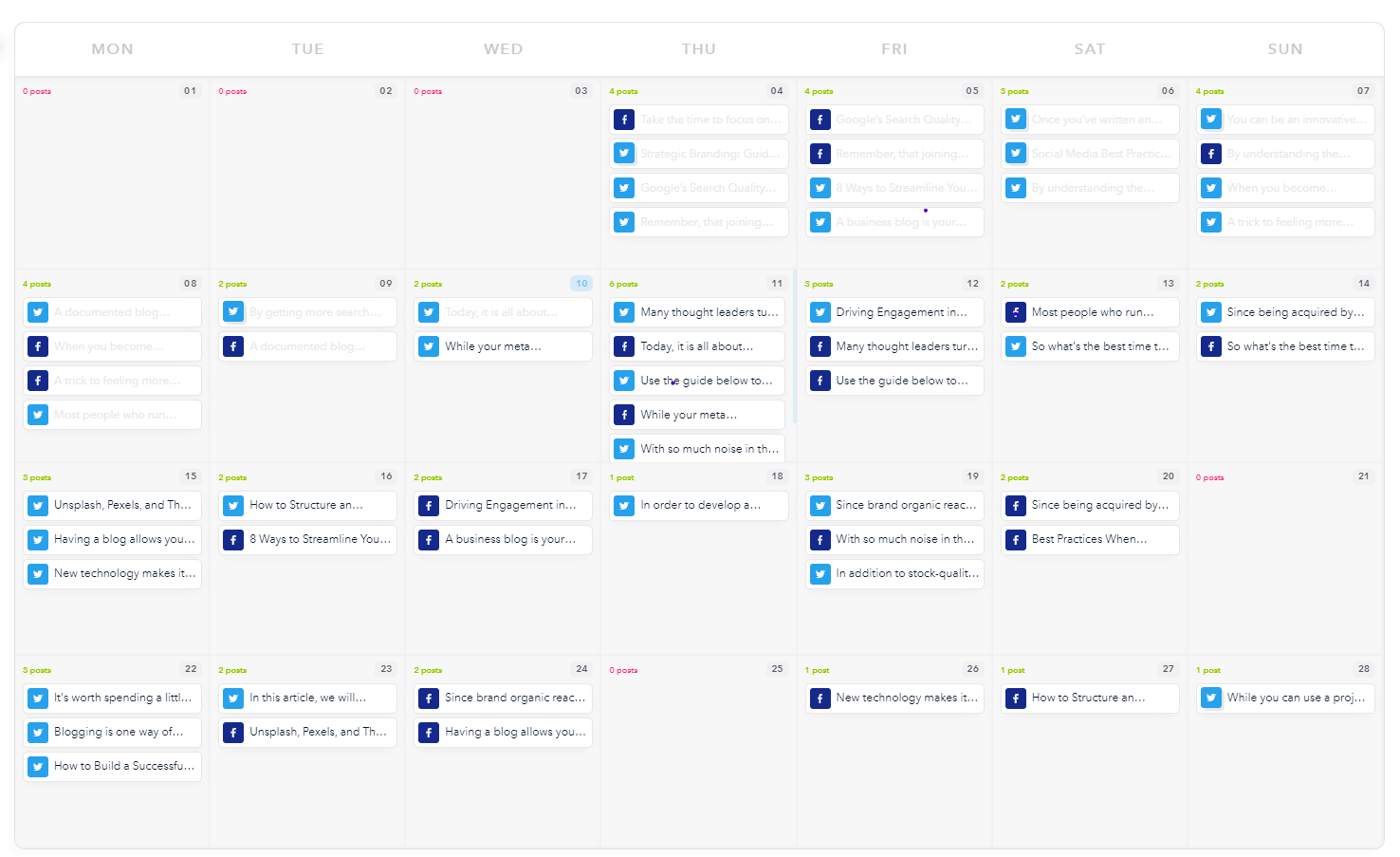 Calendar View
Gone are the days of pasting social media creative into spreadsheets. Instead, your scheduling tool should let you see all upcoming scheduling posts at a glance. This makes it easy to tell if you have all your bases covered and to check-in on your strategy quickly.
Content Syndication
Sometimes you need to post the same thing everywhere. It should be easy to add a post to all your platforms at once, without having to visit each channel individually.
Post Preview
Different platforms size images, unfurl links, and limit characters differently. To avoid being surprised when your post goes live, use a social media scheduling tool that lets you preview what a post will look like when it gets published.
Automatic Link Shortening
Today, full URLs aren't common-place on social media. With limited real-estate, using a link shortening tool ensures your links are clean and take up the least amount of characters possible.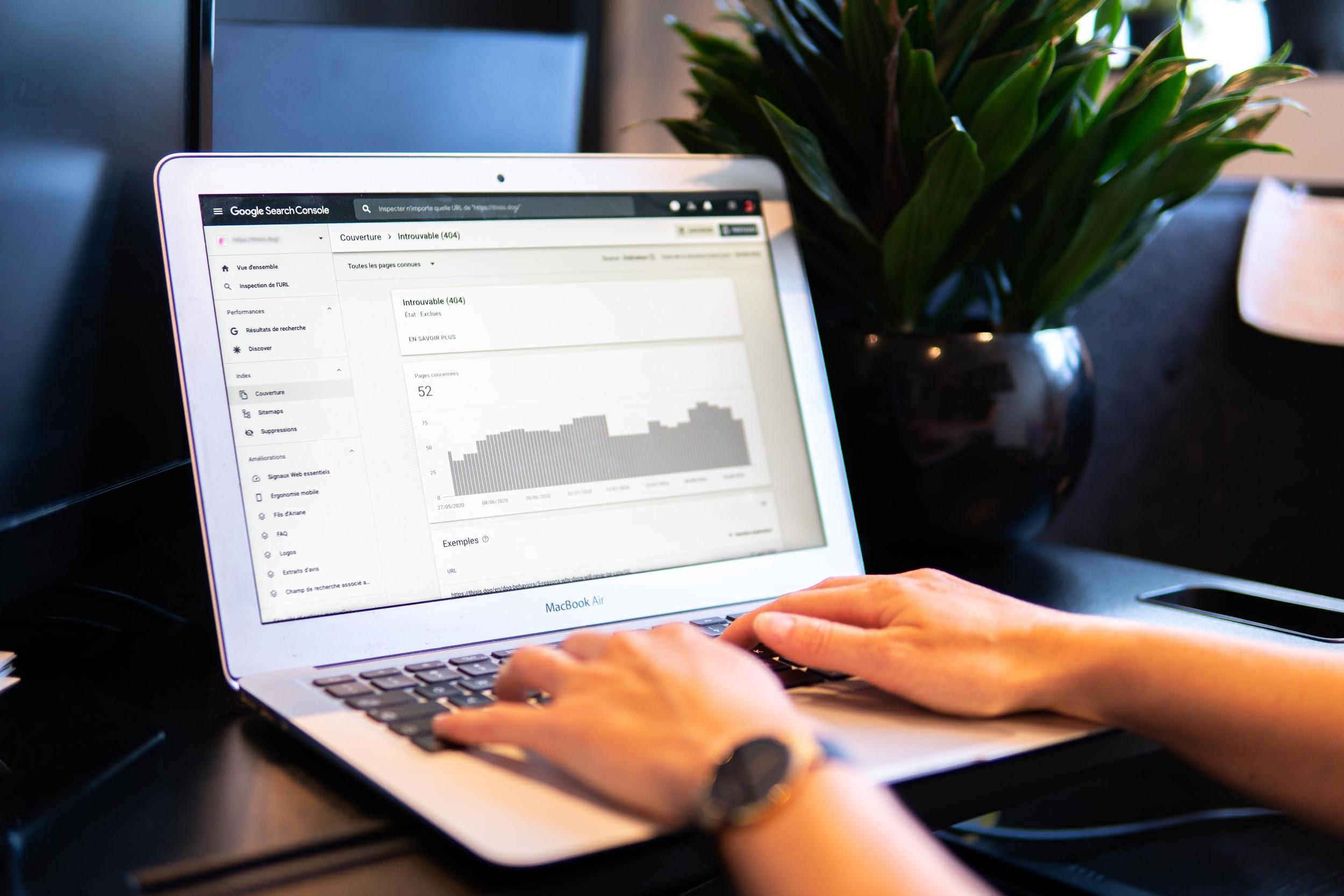 Analytics
Tracking down the results of all your efforts is another enormous time-suck. Great social media scheduling tools provide analytics right within the platform letting you know which posts are performing best and which platforms have the most engaged audience.
Using social media analytics takes the guesswork out of knowing what to post. Double down on what's already working and what has worked in the past to drive the best possible results.
Suggested Content
You already spent hours creating the perfect blog post, a great social media scheduling tool makes it easy to turn your existing content into engaging posts. We scan your connected RSS feed and automatically suggest a year's worth of social media content for each new blog post you publish.
A Free Trial
Like many SaaS products, the best social media scheduling tools offer a free trial so you can give it a spin. You can try Missinglettr for free today with drip campaigns for one social media platform.