There are many different blogging platforms available, and it can be overwhelming trying to choose the right one. There is no single perfect solution (although we think one of them is pretty close to it), and depending on your needs, you may be better off with different options.
Below, we break down our favorites and explain which platforms are best suited to which type of blog. Most important to remember is that your first blog doesn't need to be perfect before you start writing. Today, almost all platforms make it easy to migrate your content if you decide to switch. If you're having trouble choosing, just pick one and try it out for a few months — it can be hard to know if you'll enjoy using a platform without ever touching it.
WordPress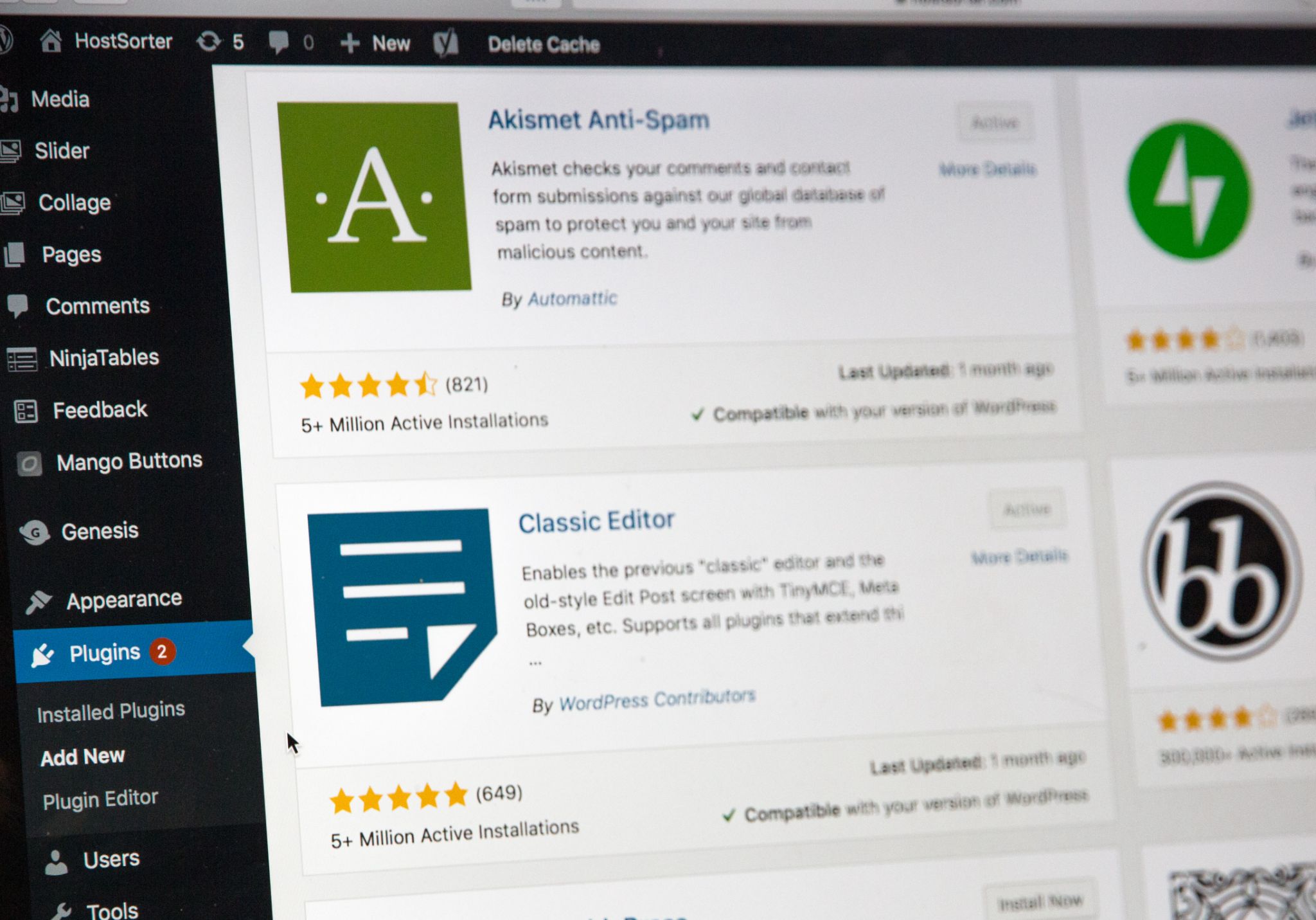 We're starting with WordPress as we feel they are the best option for the needs of most bloggers. They are the choice of the majority of professional bloggers, and of websites in general. More than a quarter of all websites on the internet use WordPress. There's a reason for this: they are the best, most customizable blogging platform, and they offer the most flexibility for almost all blogging-related needs.
WordPress's extensive capabilities are both a pro and a con. Out of the box, WordPress isn't the easiest to get up and running, but for most bloggers, the added time is worth it.
The first thing to do (on WordPress or any other platform) is to secure your domain name, e.g. mywebsitename.com. You can get hosting for free from most blogging platforms but your URL will look like mywebsitename.wordpress.com - a very unprofessional website name and pretty much out of the question for any serious business. Setting up a WordPress site on your own URL is fairly simple and there are lots of tutorials out there, but if you're very busy or technically inept, it's worth getting someone to help get everything set up.
There are over 10,000 different WordPress themes out there, and choosing one can be difficult. WordPress offers some pretty good ones for free, but these tend to be used a lot. If you're serious about blogging, you should buy a theme that fewer people will be using. Most of these will cost between USD $20-$80 (a one-time fee) and are customizable. Some themes even come with support. Theme Forest is a good place to browse these.
There are themes for just about any type of blog (or really almost any website for that matter), but even if you have a designer making you a custom theme, what really sets WordPress apart are the plugins. There are so many themes because WordPress is open source, and for the same reason, developers have been able to make thousands of plugins to accomplish just about any task needed. There are a few plugins that almost all bloggers will want to use for things like keeping spam out of comments and helping you optimize your posts to show up at the top of Google search results. They are also quite useful if you have a small need, like multiple authors on the same post (there's a plugin for that).
Blogger
Blogger is owned by Google which makes implementing Analytics and AdSense (Google's display ad network) really easy. If you already have a Gmail account, you can just sign in with that. Almost anyone can get a Blogger site up and running very quickly, but it's fairly limited as well. This platform is great for personal bloggers, especially those who just want a place for family and friends to keep up with them, but isn't really well-suited to a business' needs.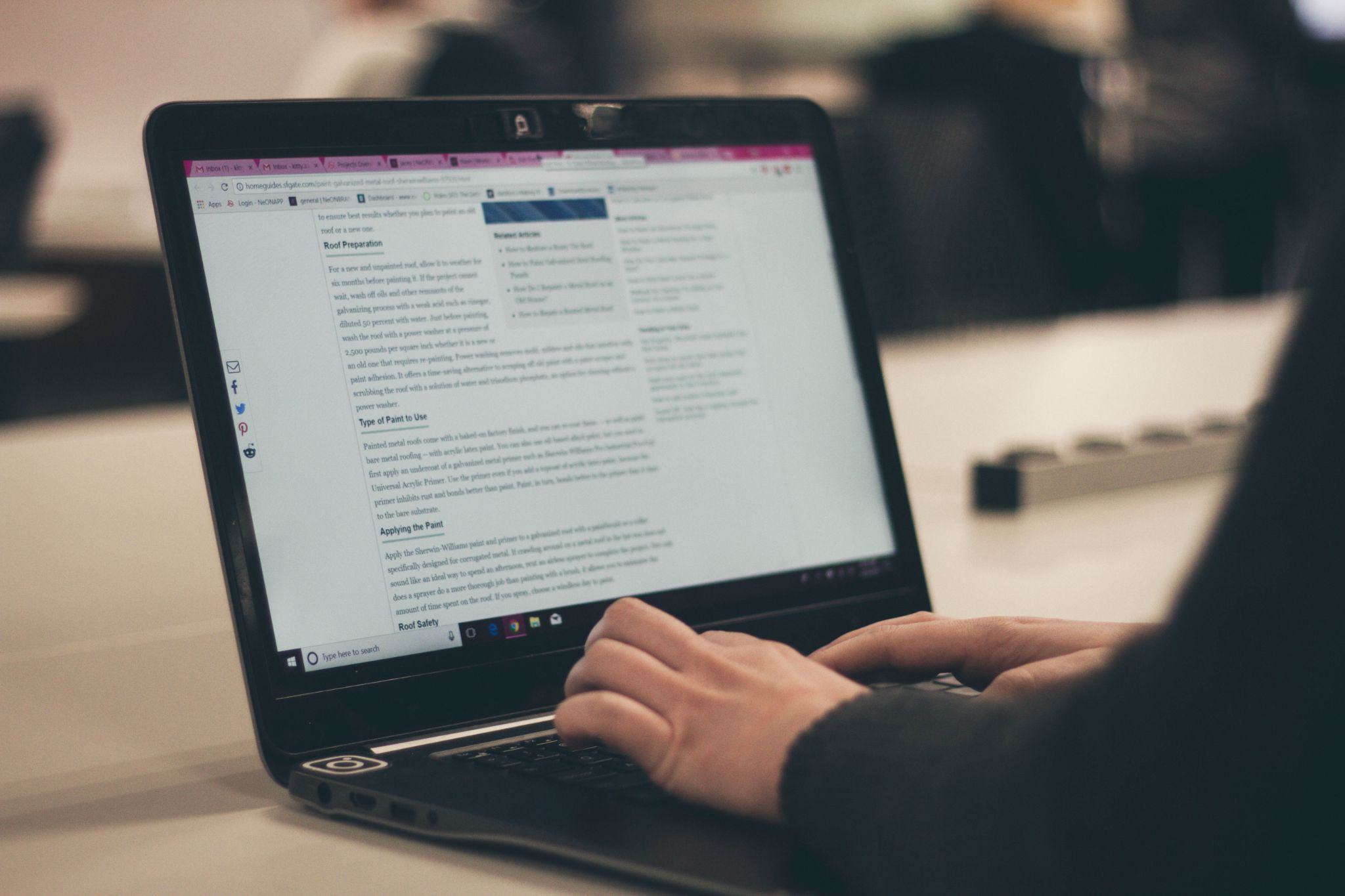 Tumblr
Tumblr is perfect for artists and creatives who have visuals to display. It's a great way to connect with people and be found. The platform tends to favor shorter, snappier posts with good visuals. It's easy to use, and perfect for the right type of blogger. Anyone planning on writing lengthy posts should stay away, as should most, but not all business blogs.
One benefit of Tumblr unlike some of the other platforms mentioned above is that you have the added audience of users already on the platform. By using relevant, popular hashtags, you can get your content in front of target users fairly quickly.
Medium
Medium also has the benefit of distributing your content via their platform. Medium is a great option for personal bloggers and businesses alike. What Medium lacks in customization capabilities, it makes up for in ease. The platform is extremely simple and straightforward to use.
Wix
Wix has made a splash in recent years with some huge marketing efforts, and they have a good product for some people's needs. They offer some visually impressive layouts that make them a good choice for artists, bands, and restaurants.
Customization is pretty limited though, and there are lots of little inflexibilities that can make it impractical for a lot of users. If you fall in their sweet spot of a target market, Wix is a good bet, but most businesses will probably be better served by another platform.
Squarespace
Squarespace is a pretty good choice all around for many types of blogs. The biggest selling point is inline editing, allowing you to make changes to the actual page instead of switching back and forth between a dashboard or editor. This is nice if you spot a typo in something you've already published, but it does only take a few more seconds to do this on other platforms. For some people though, this feature is a godsend. If you are terrified of a blog dashboard even if it's not asking you to write code, Squarespace might be for you.
We've come a long way.
The truth is, all of these are pretty good choices. Long gone are the days when you needed a designer and a programmer to create a site that didn't look like a teenager made it in 1998. It's pretty easy at this point for just about anyone to make an attractive, functional website, and much of that is due to the fierce competition between these and other blogging platforms. We still prefer WordPress as it's basically the industry standard and the plugins are fantastic, but there are other options out there that are nearly as good and that some will find better based on their needs. Of course, there are always new platforms coming out, so it pays to see which of these may suit your needs best. There are also a few niche areas where some bloggers will find their sweet spot. At the end of the day, the platform matters much less than the content, so don't sweat it too much. Get set up and start writing!
Writing a blog is all well and good, but if you're not going to share it, people aren't going to read it. Social media is the most powerful tool for getting your work out there, but it can be hard to stay on top of so many different accounts. Missinglettr, automatically generates Tweets and other social content based on intelligent natural language processing of your blog post. All you have to do is approve the Tweets, and Missinglettr will promote them for you. It's free to get started!