As a blogger, you must wear many hats. Researcher, writer, editor, designer, promoter, and analyst. While all of these jobs are hard, many bloggers forget about the last one: analysis. If you've already set goals or resolutions for your 2022 social media efforts, that's fantastic. If not, this article can help you determine which metrics to track and set goals around.
Regardless of if you choose to set specific goals or not, it's important to understand which metrics are the most valuable to track when it comes to social media. After all, some metrics are tied to business impact, while others are just vanity metrics.
Post Engagement
Engagement is a very broad term that defines any action an individual takes on your profile or social media posts. This includes:
Likes/reactions
Comments
Shares
Saves
Link clicks
While any engagement is beneficial for your content, certain metrics are more valuable to track than others. Specifically, anytime someone engages with your post, it's more likely that the social media platform you're using will distribute it to more individuals. However, a post comment means a lot more than a post reaction.
It's a great idea to occasionally keep an eye on post reactions, but we recommend tracking post comments, shares, and link clicks most closely as they're most indicative of user interest.
Conversions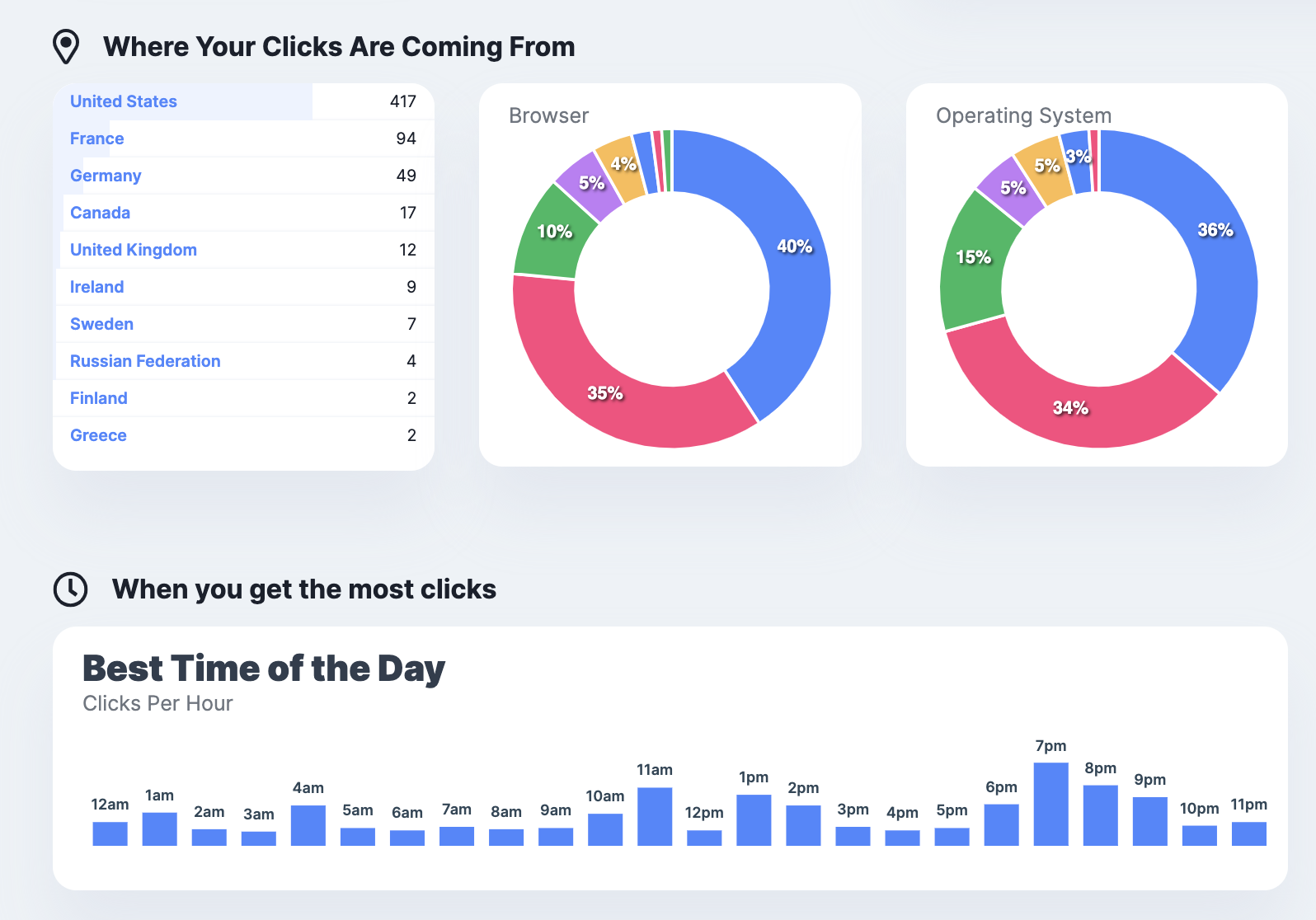 Conversions are the most important metric to track as they're the most valuable for your business. Unfortunately, they can also be the most difficult metric to track.
A conversion happens when someone clicks on your social media post, goes to your website and takes a specific action. This could include:
Signing up for your newsletter
Downloading a resource
Making a purchase
Each action holds different value, with making a purchase being the most valuable. If you don't have the right infrastructure in place, it can be impossible to track conversions from your posts.
Using tracking links can help you to track engagement, but they aren't perfect. With tracking links, you can see exactly how many times people click on your link, which is important since most social media platforms aren't able to accurately track link clicks.
If possible, a content management system, like HubSpot, can make it even easier to track conversions and monitor the journey users take from clicking on a social media post to becoming a prospect or customer.
Followers
Your follower count is unfortunately a vanity metric. When individuals follow your account, it doesn't signify that much. In fact, most of your followers won't see or engage with your posts. Unfortunately, something that hurts this metric is the rise of spam accounts. There are many bot or fake accounts that exist purely to spam other profiles. These accounts will never make a purchase from you and can actually diminish your brand image.
If you want to see how many of your followers are fake, you can use a tool like Grin or Social Blade to analyze your audience. From there, you may consider removing accounts that appear to be spam in order to protect your brand. Having too many spam followers will make your account appear fake as well.
Remember, it's never a good idea to buy social media followers.
Reporting on Metrics
Missinglettr has a built-in Analytics tool that makes it easy to monitor important social media metrics. As long as you publish posts using Missinglettr's drip campaign, the platform will automatically develop tracking links for you.
You can get started with Missinglettr for free today!