As a blogger, you end up needing to be skilled in a lot of disciplines: writing, designing, search engine optimization, the list goes on. Even after spending years researching and teaching yourself about every facet of blogging, trends and best practices will still change every year.
Harnessing the power of blogging tools can increase the power of your writing, save significant time, and help you achieve your goals. Thankfully, there are dozens of tools out there that are free or very inexpensive to get started with.
Research Tools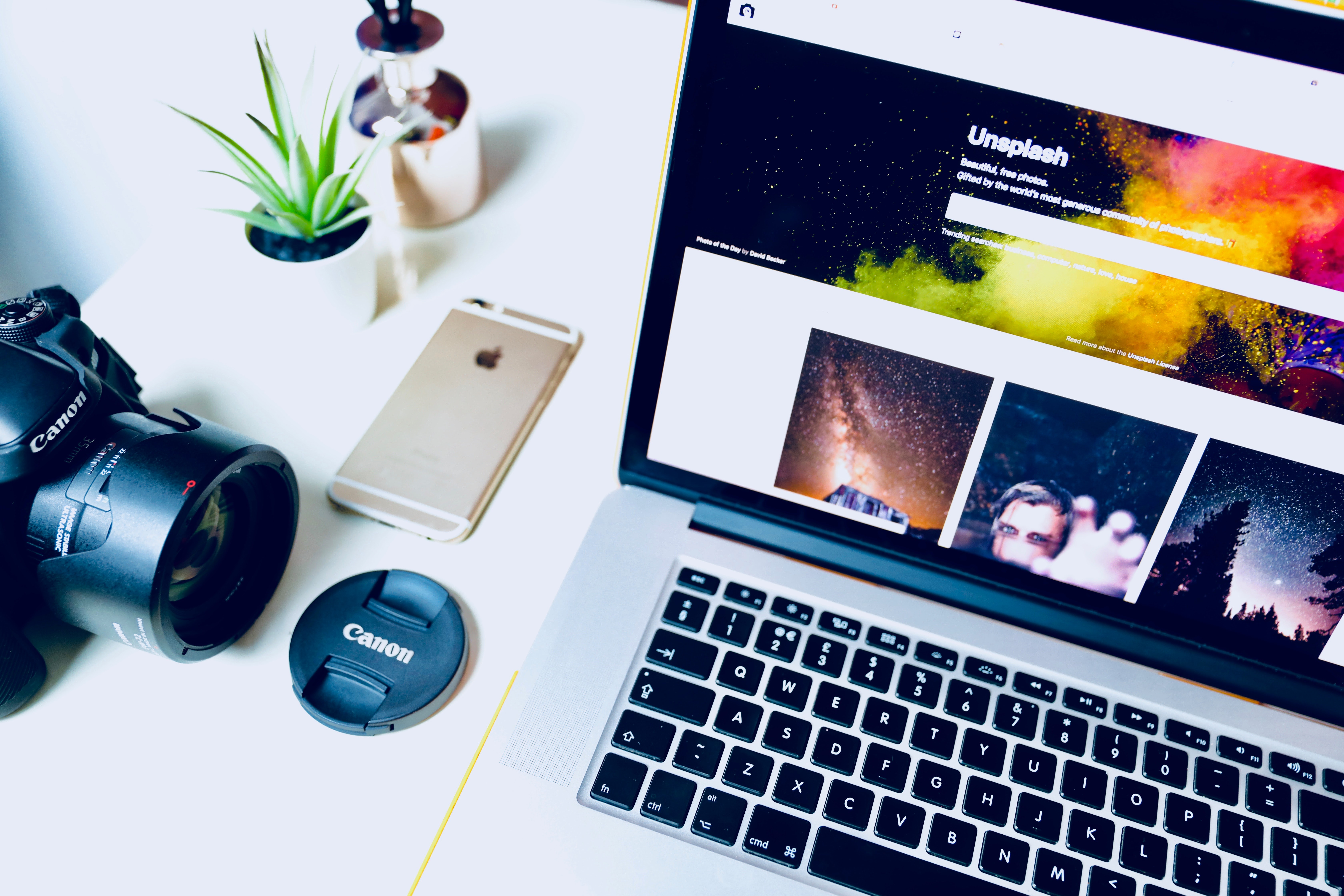 While it's always a good idea to write about what you know, it's also important to research your topic ahead of writing. You should explore what others are saying on the theme, what main points have already been covered, and any studies done on the topic.
These tools can help you organize your research and come back to resources later on when you're ready to begin writing.
Evernote
Evernote is my go-to note-taking tool. I use the app on my desktop and on my phone to clip articles, take notes, and jot down ideas on the go. I love how easy it is to organize my notes using notebooks and tags. The search feature makes it easy to go back and find notes I may have forgotten about.
If you pay for a _Personal _or _Professional _plan, you also get access to add tasks with due dates and search handwritten notes.
Cost: Free - $9.99/month
Pocket
Pocket is a fantastic browser plug-in and mobile app you can use for saving and organizing links. Like Evernote, you can use tags and collections to organize your saved content. It's easy to save articles as you're reading from your laptop or phone, and you can even add links to your collection by emailing them.
Cost: Free - $4.99/month
Writing Tools
After researching, you likely spend most of your time writing your blogs. This can be an incredibly time-consuming process. After all, writing is where the magic happens. These tools can help improve your writing and editing.
Google Docs
Google Docs is probably the best place to write your blogs. Have you ever forgotten to save a document and had your computer crash, losing all of your hard work? With Google Docs, your writing automatically syncs to the cloud, so you never lose anything.
It's also easy to write from your computer or phone — you can access your articles from wherever you are and easily share them with others.
Cost: Free - you just need to make a Google account, extra storage is available with paid plans
Grammarly
Grammarly is like a spellchecker on steroids. In addition to flagging misspellings, Grammarly can detect incorrect word use, wrong tense, passive voice, and poor punctuation. If you choose to pay for a premium account, Grammarly will also provide recommendations to improve your concision and readability.
Cost: Free - $12.50/month
Hemingway
Hemingway is a web and desktop application designed to improve readability. Similar to Grammarly, Hemingway will call out hard-to-read sentences, passive voice, and excessive use of adverbs.
Cost: Free (web app) or $19.99 (desktop app)
If you're looking to offload even more of your copywriting work, consider these AI copywriting tools to make your life even easier.
Social Media Tools
You may think social media tools don't directly relate to blogging, but the truth is that you need to maintain a solid social media presence to drive traffic to your blogs. These tools will help you achieve all of your social media resolutions this year.
Missinglettr Analytics
It's crucial to analyze how your social media content performs. Depending on which posts and topics your audience responds to, you can adjust your blogging strategy accordingly. Missinglettr Analytics makes it easy to see which posts are performing well for which articles and the best platforms for you.
Cost: Free - $59/month
Missinglettr Curate
Missinglettr Curate is the best tool for dispersing your content to a broader audience. With Curate, you can submit social posts promoting your blogs to a content library. Other social media publishers can browse the library by category and share posts to their profiles. Instead of just getting in front of your audience, you get to show your blogs off to industry experts' followers too.
Cost: $59/month
Missinglettr Drip Campaigns
Missinglettr Drip Campaigns are the best way to promote your blog to your followers. With Missinglettr, you can automatically develop a year's worth of social media posts to promote your blog. Missinglettr detects each new article you publish and drafts a campaign for you. From there, you just need to click through the campaign and approve each post, then schedule the campaign for publication.
Cost: Free - $59/month
Graphic Design Tools
A great blog isn't just about strong writing, it also must include valuable visual elements. Adding images to your posts helps to break up the text for readers and make your content easier to understand. Use these websites to find royalty-free images and design your own graphics for inclusion in your blog posts.
Burst
Burst is a free photo tool from Shopify. While the platform is relatively new compared to those mentioned before, it provides a variety of high-quality, royalty-free images you can use in your blogs. Just use their search tool to browse relevant photos. If you're having trouble, try making your queries more general.
Cost: Free
Canva
Considered an easily-accessible graphic design tool, Canva is an excellent option if you're new to graphic design or don't have the resources to hire a full-time designer. Canva comes preloaded with various preset social media template sizes and customizable themes that make it convenient to create beautiful, quick designs.
Cost: Free - $13/month
Figma
A comprehensive design tool, particularly popular amongst UX/UI and mobile app designers, Figma is also a great tool for designing web-based graphics. Figma is slightly more complex to learn than Canva but less so than the Adobe Suite. The wide range of Figma's capabilities makes it worthwhile to overcome the learning curve.
Cost: Free - $12/month
Pexels
A source of quality, royalty-free without payment stock images. Pexels features a wide selection of images that can be modified and used professionally and personally without any attributions.
Price: Free
Unsplash
Unsplash provides the same licensing and services as Pexels, but was recently acquired by Getty Images. Be sure to click _Load More _when you get to the end of the results page and watch out for images that are actually paid stock photos.
Price: Free
SEO Tools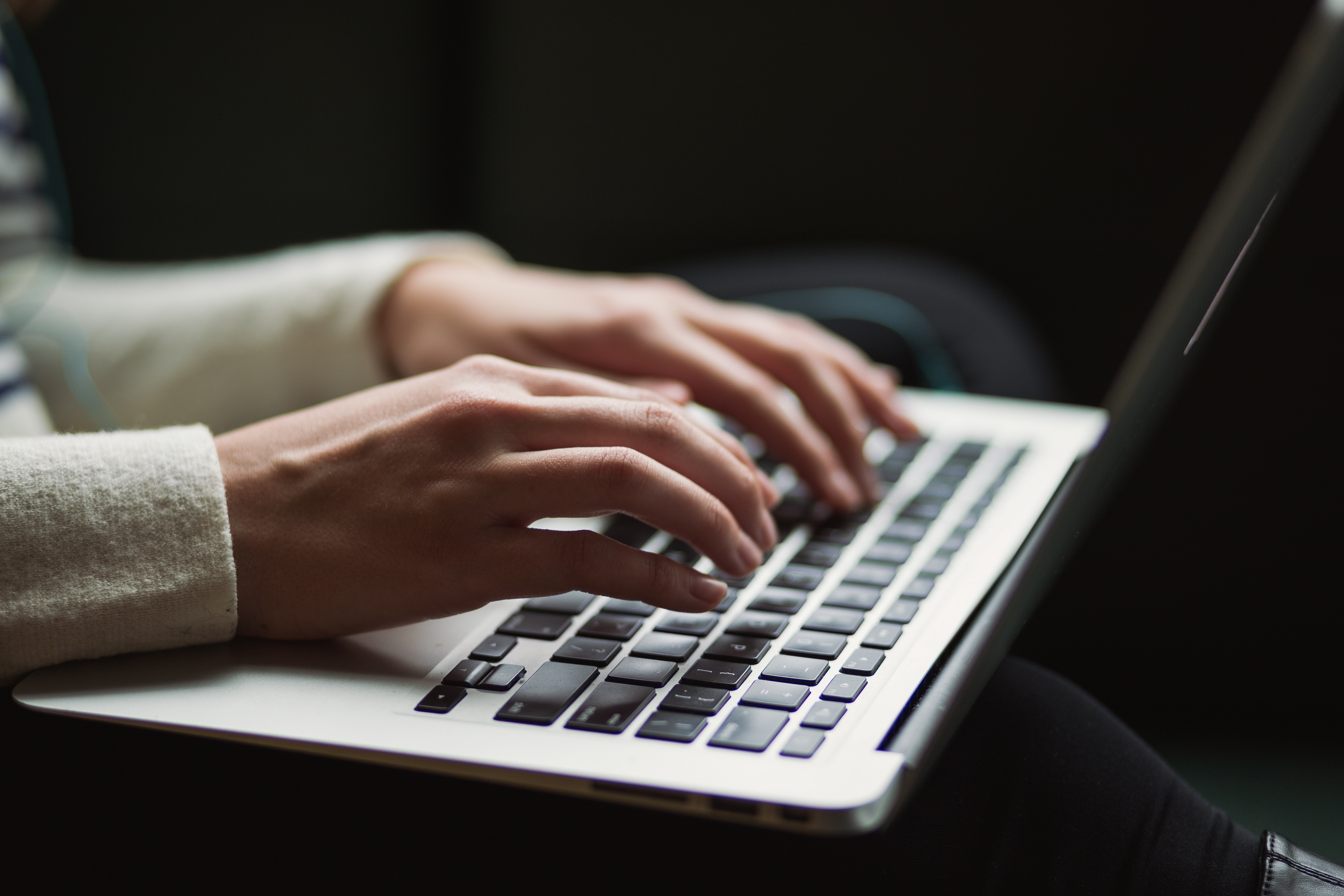 If you want to stay relevant and ahead of your competition in 2022, you need to pay attention to SEO. These SEO tools can make a significant difference in how your content ranks on Google.
Aherfs
Aherfs has a handful of SEO tools built into their solution. Use Aherfs to run a site audit and optimize your website, analyze your competitors, research keywords, and more.
Cost: Free - $999/month
Google Keyword Planner
Google Keyword Planner helps you choose the right keywords to target with your content. Use their platform to research keywords, discover new search terms, and understand how much advertisers pay to rank for those terms.
Cost: Free
SEMRush
SEMRush is very similar to Aherfs in that it provides many SEO tools in one. You can also use SEMRush to audit your website, optimize your content, analyze your competitors, research and track keywords, track backlinks, and more.
It's a great idea to create a list of all the keywords you're hoping to target with your blog and set up keyword tracking for your domain. Then, you can monitor your selected keywords and see which you're able to land Google rankings for.
Cost: $119/month - $449/month
Surfer SEO
Surfer SEO is an AI-based tool that can help you come up with keywords to use in your content and optimize your blogs for search. With Surfer's BRIEF, you can build a content outline based on keywords.
You can also use the free Surfer keyword extension to conduct keyword research right from Google and the content editor extension to review your blog without having to leave your document.
Cost: Free - $239/month
Reach Your Blogging Goals in 2022
No matter what your blogging goals are for 2022, these tools will help you achieve them. From conducting and organizing quality research to writing an incredible blog with beautiful images, you'll be ready to develop content your readers will love. Using SEO and social media tools, you can get your posts in front of the right readers at the right time.
Learn more about how Missinglettr can help you achieve your blogging goals by getting started with a free trial.