How many times have you regretted not starting to write that first blog post or a guest post?
Have you come across the moment "I wish I could start right away, but I am unable to?".
That, my friend, is called "writer's block". I am going to walk you through nine simple steps you can follow and implement that will help you get out of it.
Read through the steps below, implement the action items listed & you will get over the highly-dreaded writer's block!
1. You need to start writing\, but…
Don't start with writing for your blog. Participate in communities like Quora, Yahoo Answers, Reddit, and StackExchange first. Start by answering questions that you are interested in and knowledgeable about.
You'll be pleased to answer someone's question, especially those centered around your own expertise. That's how your brain is programmed, by default.
Additionally, this will help you identify which topics are confusing for your audience and the areas that you can provide clarity on in future articles.
Action items:
Create an account for your community of choice (if you don't have one already).
Don't be too picky about the categories. Choose the ones you are/may be interested in.
Start answering the ones that you have experience with.
Answer no more than five questions a day, but do it every single day.
2. Read what you want to blog about.
As humans, we have the innate desire to share our knowledge with other people.
Reading content based on your favorite subjects will encourage you to share your knowledge with others. It also becomes much easier to share knowledge if you're consuming it. Furthermore, there is always new information and studies being released which means it's imperative to stay aware of the rapidly changing trends within your chosen industry.
Action items:
Pick no more than 5 influencers/experts who inspire you.
Subscribe to their blogs, podcasts, videos, etc.
Note down 3 topics that you want to learn more about.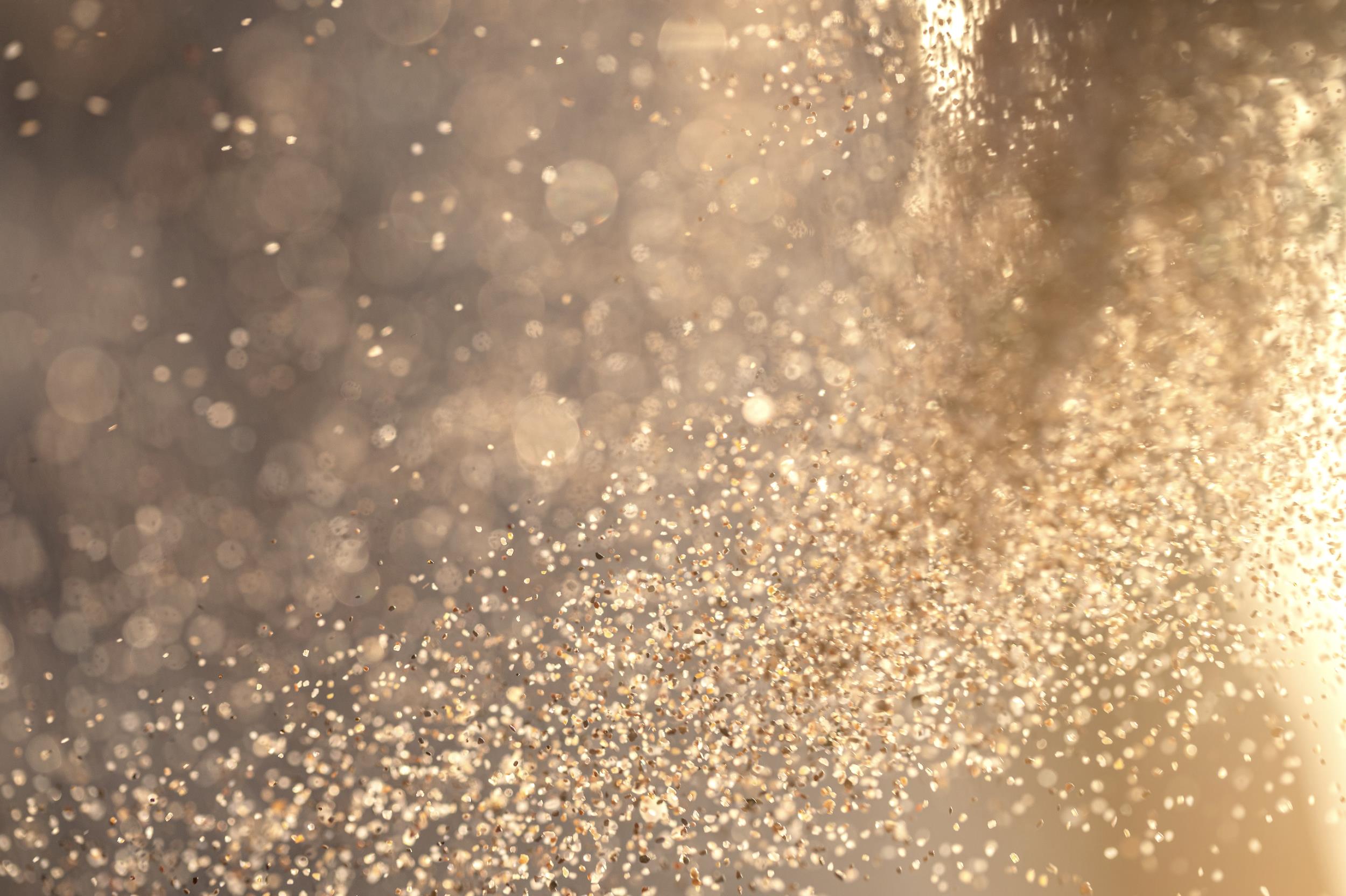 3. Avoid shiny object syndrome & information overload.
Choose a topic and then keep reading & writing about it. In the digital age it's easy to become distracted and by the next hot thing or whatever interests catches your attention. However, doing so will be detrimental to any momentum that you've accumulated.
Whether you're working to build a brand on Instagram or optimizing ads on Facebook, it doesn't matter. But, stick to just one for the first few months. Take the time to truly learn the ins and outs of the platform. Once you've become comfortable and well-versed in it, then you can move on to the next thing. A carefully thought out blog strategy consists of narrowing down your focuses and working on implementation.
Naturally, you will come across plenty of interesting reads along the way. Be disciplined in bookmarking them for later. Don't ruin your fantastic write-up by getting distracted and second-guessing what you've already written.
Action items:
Choose your first topic.
Write down the areas you want to cover. Not sure what to include? Write down a few questions that your readers would want answers to.
Research answers from experts and influencers have to say around your chosen topic.
4. Don't overthink headlines.
There is no perfect headline in the digital world.
If you're struggling to come up with one, you can always write your title later. I agree that the headline is the most important piece of your blog post, but don't stay stuck simply because you've not found the right headline yet.
Start writing in drafts, bullet points, and incomplete sentences. It's essentially irrelevant because you're not going to publish your post yet.
Action items:
Open a new browser window.
Keep a Google doc open, to note down the points.
Avoid using complicated words. Keep it in simple English.
Close everything else & focus only on the subject you are writing about.
5. Avoid proofreading while writing the draft.
Of course, we must proofread. But just don't do it until you have completed the whole article. You are only going to waste time, striving for perfection. You can do that later. Additionally, worrying about grammatical errors in the early stages of writing will cause you to interrupt any creative flow. Not good.
Action items:
Close all tabs except for your Google doc, but only after you are 100% sure you have gained enough knowledge for the post you are writing.
Start detailing all those points you have noted down. Write from memory as these are likely the most important ones to include.
Once complete with your first draft, proofread and review your notes to see if you missed any critical information.
6. Formatting is the key to any content\, especially your blog post.
No matter how good and detailed your content might be unless it's easily digestible your readers will turn away and may never come back. Granted, there are some exceptions to this rule for niche audiences or topics that cover complicated issues. However, as a general rule of thumb, it's best to write how you would talk in a normal conversation.
Another important concern when developing your articles is to take advantage of white space and images to break up large blocks of text. This gives your readers time to digest the information as well as prevent eyestrain.
Action items:
Read through your article 2 or 3 times.
Add bullet points where it makes sense.
Insert 3 relevant images per 1,000 words if you can.
7. Create captivating headlines but avoid clickbait.
There's nothing more annoying than clicking on an article that you stumble across in your newsfeed and it's completely unrelated to the headline itself. While clickbait titles are likely to generate clicks the first few times, it won't be long before readers catch onto what you're doing and become frustrated. In return, this will negatively impact your relationship with your audience.
Your headline should match your content. This is another reason why it is a good idea to write your headline after you have written the article. For more ideas, explore 5 Steps for Hacking Headlines for Traffic, Shares, & SEO.
Action items:
Use headlines that include a call to action. For example, "How to XYZ…", "Learn…", "Formula for ABC".
Use numbers, if appropriate. For example, "7 Tips to Build a Better Tree House"
Does your article solve a problem? Mention it.
8. Use SEO carefully.
Blogging can have an enormous impact on your SEO. However, you should always write for your readers and not for the search engines. Google is smart enough to analyze your content & list you in SERPs. However, that doesn't mean you shouldn't implement basic SEO strategies for your website and articles.
Don't fall into the trap of feeling that you need to optimize your content for 5-7 keywords, by stuffing them all over your post. This will, without hesitation, ruin your work and could actually negatively affect how Google ranks your site. In fact, Google has recently made changes to their algorithm that actually ranks sites lower that partake in keyword stuffing. If anything, you should regularly check every year for any changes Google may have done to their algorithm. They tend to make changes consistently in hopes of improve the system as a whole.
Action items:
Choose keywords that flow well with your content.
Pick just one focus keyword.
Optimize for basics. This includes a title, URL, header, meta description, and alt tags.
9. Proofread like a pro and make your blog worth reading.
You have now overcome the biggest nightmare: writer's block. Hopefully, you have written your blog post and successfully got your point across.
Now, how do you proofread without hiring a professional?
There are two ways to do this. Choose the one that you feel will work most effectively for you.
Google Translate (Free)
Open Google Translate.
Paste your content one paragraph at a time into the text box.
Hit the "speaker" button (bottom-left) to make it read aloud.
Why should you have to do this when you could have just read it yourself? Hearing it from a third-party makes it relatively easy to identify and correct mistakes when listening to someone else.
Grammarly (Freemium)
Sign up for a Free account with Grammarly.
Paste your content into their cloud-based document editor or install the Google Chrome plug-in.
Comb through the suggestions and make any applicable changes.
Grammarly will highlight most (if not all) of the grammatical errors in your content, including sentence formation, punctuation, contextual issues, and more.
If you opt to use the Chrome extension, be sure to keep it disabled when you're writing content because if it runs while you write, it stops your creative flow (see rule #5).
So what now? Don't procrastinate. Head back to step #1 and create an account on a community Q&A platform!
Share your content like a pro.
Congrats on finishing your blog! Now it's time to get it seen by as many people as possible. Rather than taking the typically mundane and tedious task of posting your articles to social media each day, consider using a scheduling tool like Misinglettr to save time. Sign up for a free 14-day trial today...no credit card required!