So your company wants to gain more customers. Not just more prospects, but more qualified customers.
And you've decided to use blogging to accomplish this mission.
First: Congratulations! You are headed in the right direction!
Secondly: Now what?
Knowing where to start can be a challenging task. There is a lot of information (and misinformation) about what strategies, tactics, and approaches work for gaining more customers to your business by using blogging. Some of the advice is built on tried and true tactics that have stood the test of time. Other "insights" are regurgitated suggestions that haven't worked in decades.
Knowing how to weed through all of the information can be a full-time job, but don't be discouraged. I will share with you some key considerations for launching a successful blogging strategy for your business.
Why start blogging?
Many brand leaders have wondered if blogging is a waste of time or a good use of company resources.
Blogging, in general, is a huge boost to a brand's marketing efforts. In fact, featuring a blog as a part of your website leads to a 434% better chance of high search engine rankings. Why? Because search engines like Google love content. When your website features quality content, Google recognizes that and sends relevant visitors to your site.
This is an excellent opportunity for brands to help shape the buying process and position themselves as an expert in their respective field. If buyers are searching for answers, be the one providing the answers.
There's a good case for blogging for business – but without a strategy, blogging for the sake of blogging is a massive waste of time. If you're operating without a strategy, blaming poor results on your blog is like blaming the car for getting lost on a cross-country road trip without a map. Content strategy is the blogging map.
What is a blogging strategy?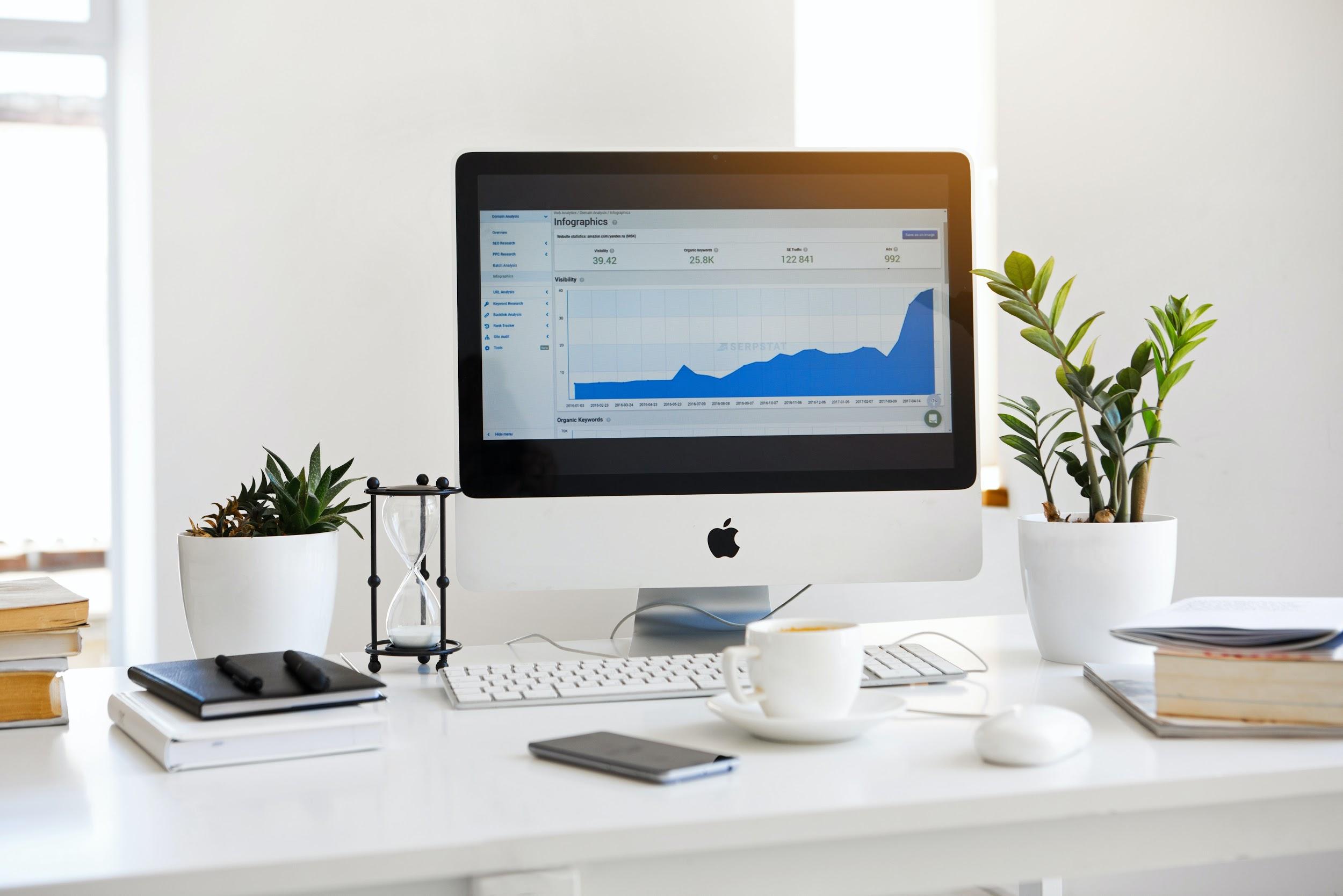 A blogging strategy is simply a slice of a larger, overall marketing strategy. As the name implies, it focuses specifically on how you will use blogs – or written content – to promote and market your business. At a high-level, a successful blogging strategy outlines the details of how your brand will write, promote, and use blog content to move you toward your overall goal. It serves as a roadmap for your efforts and a way for your entire team to stay focused on the same goal.
What if you don't work on a team? Solopreneurs, freelancers, and independent contractors can – and should – still take advantage of a written blogging strategy. A specific strategy leads to better results overtime, even if you're the only one on your team.
Coming up with a blogging strategy requires knowing why you want to create a blog and will incorporate all aspects of owning and running a blog. Without establishing any aim for the direction you want to take your blog posts, you won't succeed in your blogging attempts.
Know the purpose of your blog.
Here, you'll boil down what your blog is about in as few words as possible. You can liken this to an elevator pitch as it needs to be concise.
Doing this serves multiple purposes as it can be used for advertising copy, giving employees clarity on what direction to take and as already mentioned, it can be used as your elevator pitch.
Who is your blog for?
According to CMI, the biggest factor for a successful content strategy is the ability to "understand the audience's values, interests, and pain-points". Knowing the audience should be the very first step for developing your blog content strategy too.
Understanding your audience involves understanding:
What are their demographics — age, gender, location, marital status, income levels, team size, budget etc.?
What are their likes, dislikes, problems, and aspirations in regards to your niche?
Where else do they get information about your niche? When and how do they consume this information?
Armed with this information you'll be able to do both:
Deliver valuable content in a real and authentic way
Know what channels to use to grow your audience
How to research your target audience
Audience research sounds complex and expensive. That's why most bloggers skip it and jump straight into writing content blindly.
However, it doesn't have to be. There's already a ton of information about your audience, ready to be discovered. And, if you already have an audience, it's even easier.
Here are four data sources that you can tap into to learn more about your existing audience:
Google Analytics: Under the audience section, you can find demographic information about your audience's age, gender, geography, and interests.
Social media insights: Similarly, Facebook, Twitter, and Linkedin analytics too come with detailed audience insights.
CRM: You can mine past and existing customer data from your CRM to get accurate demographic and qualitative information.
Sales & customer support teams: Finally, for businesses, customer-facing teams often have a wealth of qualitative information in the form of questions and objections.
But, how do you find this information if you're just getting started?
Here are two ways you can learn about your target audience, even when you don't have any data:
Online communities: Q&A sites, social media groups, discussion forums, and online reviews can help you learn about your audience's likes, dislikes, questions, challenges, and aspirations.
Surveys: If you have the budget, online paid survey tools, like Google Surveys, are a quick and easy way to learn more about your audience.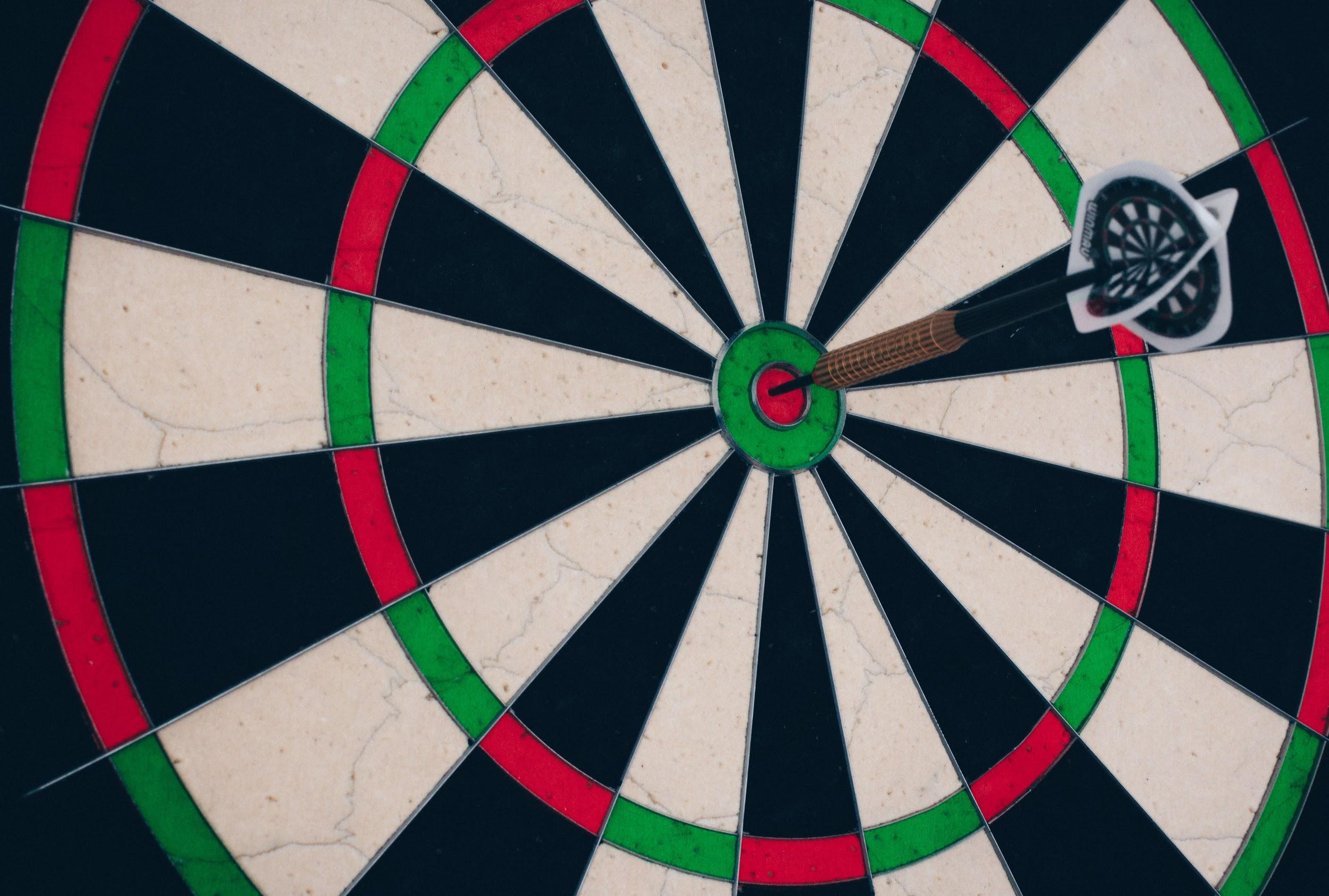 How to create an audience persona
Next, you need to document this research. An audience persona is a tool that helps you document this information. A persona is a semi-fictional representation of your target audience based on real audience research data.
If you're wondering how many audience personas you need, just think about it in terms of how you talk to prospects. It helps to divide your audience in terms of how you would message to them. Some businesses segment their audience by job title or industry, which can be a good place to start if you're not sure how to divide yours.
Here are two free tools that'll help you create an audience persona:
Hubspot's Make My Persona is an easy-to-use tool to create audience personas for businesses.
UserForge is a paid tool that helps you create and share personas with your team. It also has a free plan with which you can create up to three personas.
Using these tools you can help you develop one or more personas for your target audiences. Once you've developed your personas, be sure to share them with your team. Overtime, as you learn more about your audience, be sure to update your personas to match what you've learned.
What will you write about?
Finding topic ideas that resonate with your audience is the next piece of the content strategy puzzle.
If your blog is a publication site like Buzzfeed or Mashable, it's somewhat easy to come up with blog content ideas. However, if you blog to sell products or services, you need topic ideas that convert strangers into buyers.
In the 1966 classic, Breakthrough Advertising, Eugene Schwartz defines five stages of buyers:
Most aware: At this stage, the audience knows everything about your product. All they need to know is how to buy it.
Product aware: The audience at this stage knows your product. However, they are not sure if it's right for them.
Solution aware: This audience knows about the solutions to the problem your product solves. But, they don't yet know about your product.
Problem aware: The people in this audience are aware of a problem that needs to be solved. However, they don't know if there's a solution to it.
Unaware: At this stage, the audience knows nothing. They aren't aware of a problem, its possible solutions, nor your product.
To convert strangers into buyers, you'll need to find blog topic ideas and create content for each of these stages. In addition, you may want to prioritize ideas for people who're most likely to buy from you. That way, you can achieve your blogging goals faster.
Topic ideas for each stage of the buyer's journey
It's tempting to assume different blog niches have different topics. However, that isn't the case. Most blog topics, that readers are looking for, fall under the following categories:
Price: One of the first things we all want to know is — how much does it cost? So, how do you use this to find topic ideas for your blog? Here are some ideas:
Write about how much your product or service costs.
Answer why it's expensive (or cheap) compared to the alternatives.
Explain other associated costs such as accessories or maintenance costs.
Case Studies/Reviews: Product-aware audiences need reasons to trust your blog. Blog articles that show how a product or service is used by others is a great way to build this trust.
For your own products, write about how existing customers use and benefit from them.
When selling affiliate products, write honest reviews.
Comparison: These topics are great for solution aware audiences. That's because these blog articles help them choose a solution or a product that best suits their needs. Comparison topic ideas include:
Compare your product against a competitor.
Compare two competitors and the alternatives to these.
Create listicles about the best products in your niche.
Problems: No product is perfect. Explaining your product's pros and cons upfront helps build trust and authority. Here are a few ideas:
Write about the problems (or perceived problems) associated with your product, who they apply to, and how to mitigate them.
Explain the problems in your industry and how you solve them.
How-tos: Think about how often you search Google for a "how-to". These articles are great for converting problem aware audiences into buyers. Here are two ideas for how-to topics:
Write about how to solve your audience's problems using your product (or a feature)
Explain how to go about choosing a product or service.
How to find even more topics ideas
In addition, you can also find new topic ideas for your blog using:
Keyword research: Other than the paid heavyweights you can use free tools like Answer The Public, Seed Keywords, and LSI Keywords to discover more questions and topics about your blog's niche.
Competitors: You can also look at other blogs in your niche for inspiration. Using SEO tools you can find topic ideas that perform well in search. On the other hand, tools like BuzzSumo help you find topics that work well on social media.
When will you publish?
So far we've looked at how to research your audience and find topic ideas that match your audience's intent. Next, you need to plan a content schedule.
I'm sure you've heard this often — "bloggers who publish frequently get better results". It has been proven that sites that post blogs more frequently gain more traffic – Hubspot found that in a month, companies who posted 16+ blogs got 3.5X more traffic than ones who posted 0 – 4.
However, there are also lots of examples of bloggers who publish infrequently and see great results. Brian Dean's blog gets over 100,000 visitors a month with just a few blog posts.
It follows that pushing more content does not guarantee more traffic. Whatever your posting frequency, it's important to keep a consistent schedule. For publications, this means publishing frequently to stay current. On the other hand, for niche and business blogs, 1-2 posts per week may suffice.
To summarize, choose a frequency that works best for you and stick to it.
How to manage your content calendar?
Publishing even a single blog post takes a lot of work. From research, to writing, design, editing, publishing, and promotion, it can take 8 hours to pull together. Plus, if you're a part of a team, you'd also need to account for the time spent on collaboration.
Here are some tools that'll help you manage your blog publishing schedule.
Spreadsheets:There are a ton of Excel and Google Sheets templates available on the internet. Choose one that works for you or create your own.
Calendars: You could also use popular calendar software available from Apple, Google, and Microsoft to plan your content schedule.
Project Management Tools: Finally, if you need something that gives you complete control over the schedule, you may want to go with project management software. Check out this blog of 17 Best & Free Project Management Tools of 2021.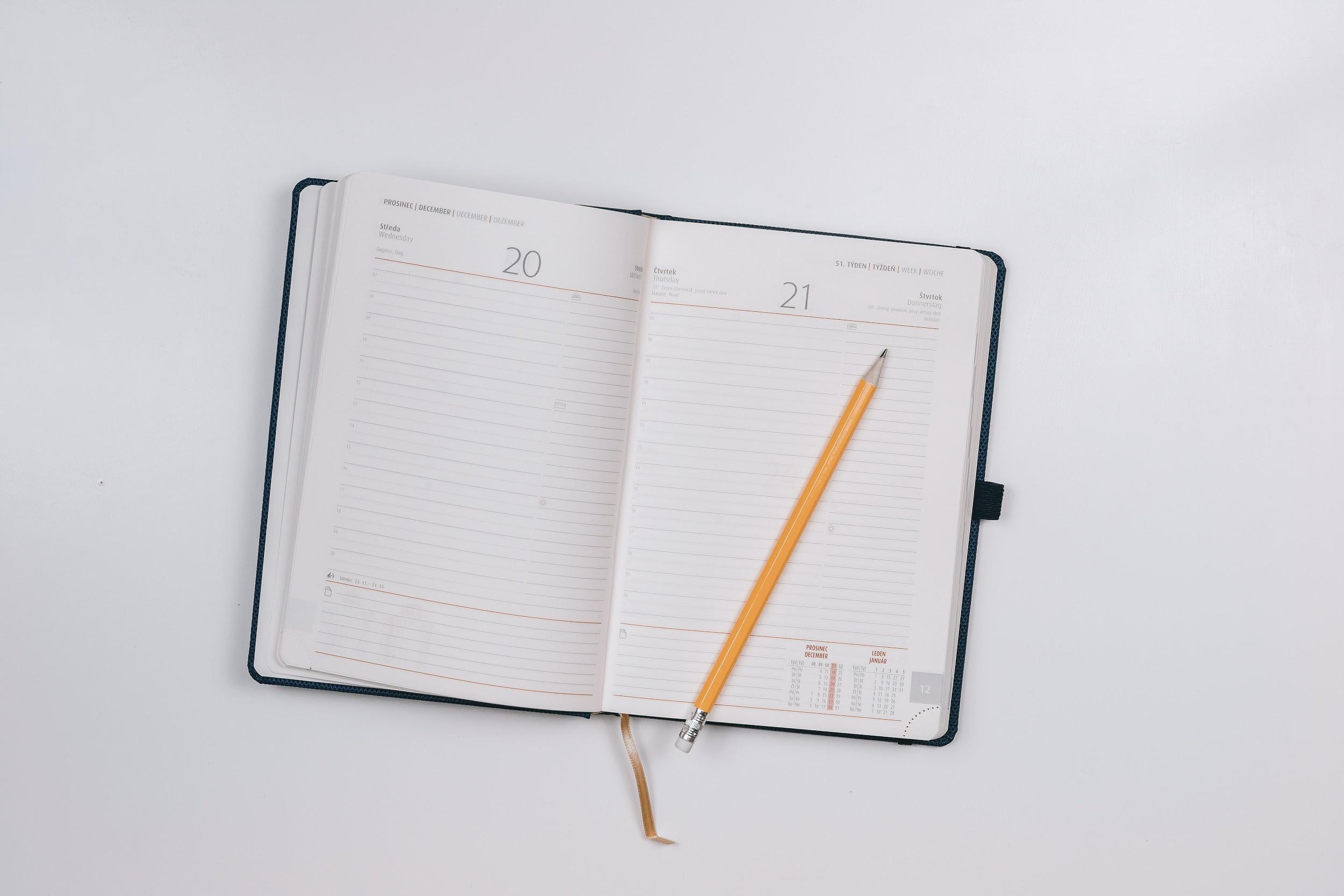 How will you get traffic?
What outlets, i.e. social platforms, are you going to use to spread the word about your blog and blog posts?
The final, yet critical, piece of the blog content strategy puzzle is content promotion.
Most bloggers move on to the next blog post as soon as they hit publish. And, that's why most blogs fail.
Here's why: Over 2 million blog posts get published every day on WordPress.com alone. If you don't promote, what are the chances that your audience will know about your content? And, if no one knows about it, what's the use of all the hard work you've put in?
Content promotion channels
There are three primary channels you can tap into for content promotion:
Owned channels: These include your email list and social media followers. The audience here already knows you and has subscribed to receive new content from you. Note that you get recurring traffic only via owned channels.
Earned channels: These include search engines and channels owned by other bloggers in your niche. As your blog earns authority, search engines and other bloggers start driving new traffic to your website.
Paid channels: Finally, you can also get traffic via search and social media advertising. In addition to advertising, you can also use paid content discovery tools to promote your blog content.
With so many options, there's no reason why you should shy away from content promotion.
But how do you decide which channels to use?
First, it depends on your budget and your goals. If you have the budget and need quick results, paid channels may be the way to go. However, paid channels only work as long as you pay. And often, drive one-time traffic.
Second, compounding growth is the only way to grow your blog. That's why you should also invest in organic, owned, and earned channels to drive recurring traffic.
Content promotion tools
From what we've discussed above, it may seem that you'd need to spend significantly more time promoting your content than creating it. However, that's not the case for two reasons:
First, content promotion often involves repurposing existing content. You can take an existing blog post and turn it into an email newsletter and bit-sized social media posts. No need to spend more time creating new content.
And second, new technology makes it even easier to repurpose your blog posts into social media and video content.
For instance, MissingLettr turns blog articles into social content for Facebook, Twitter, and Linkedin. Similarly, tools like Lumen5 converts your blog articles into video content.
It's no surprise that more B2B companies use technology for social media publishing than content creation.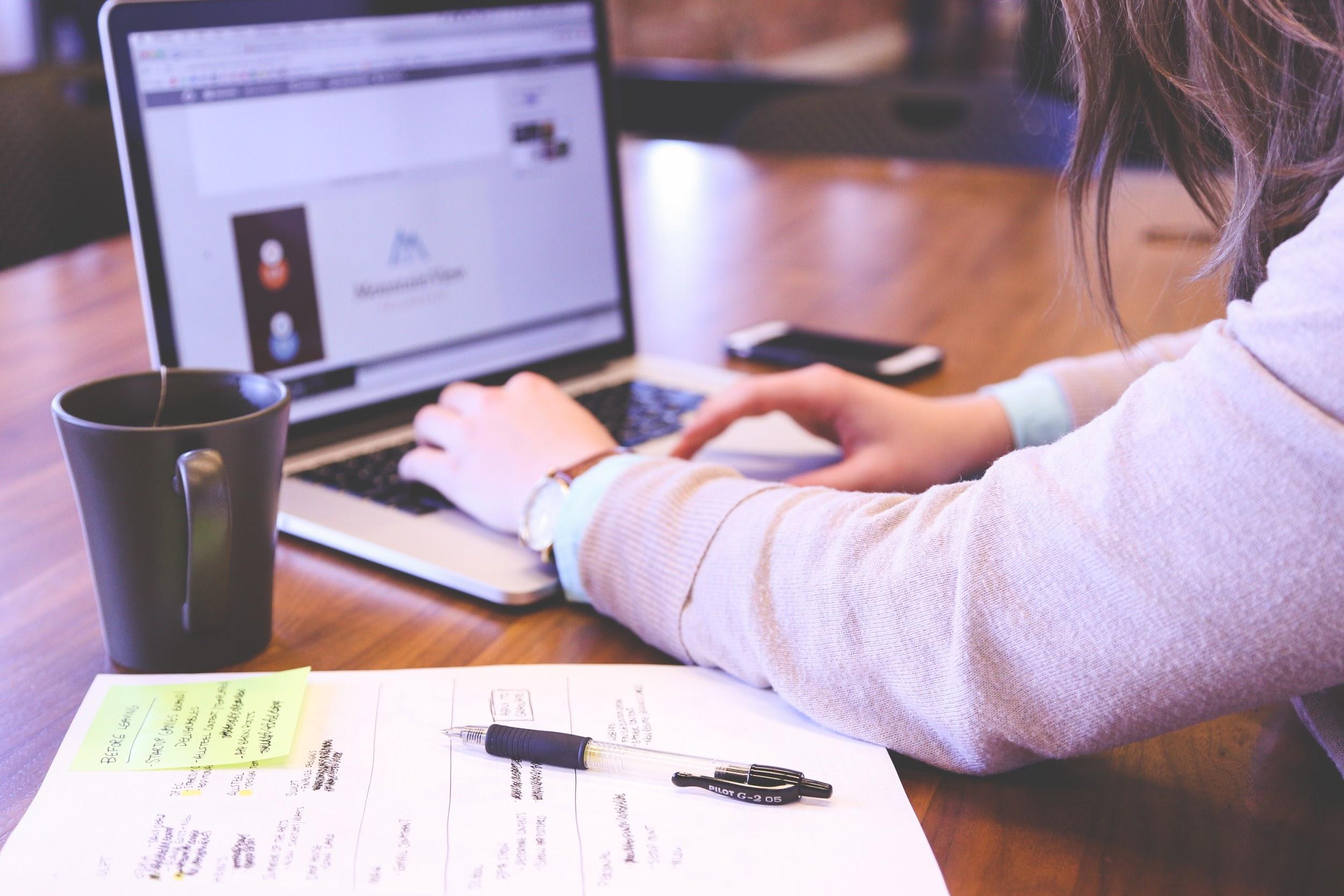 Define performance indicators
This one is a tough one because sometimes we follow our gut more than the numbers. Having a set of performance indicators is essential with any plan or strategy as they give a barometer of how well things are going.
Examples of blog performance indicators are:
Bounce rate
Average time on page
Conversions via call-to-action
The other thing to do is to set a target number for each of these. That way, you are clear on what you're working toward and don't get caught up in vanity metrics like blog views.
Putting it all together.
In order to develop a successful blog content strategy, you need to identify your purpose and target audience. From there, develop topics to post about and create a plan for promoting your content once it's live on your site.
Missinglettr makes blog promotion easy. We automatically pull each new blog you publish and turn it into a 12-month social media campaign you just have to approve, saving you hours on social media promotion.