Amplio Coaching helps individuals reach their personal and professional goals through coaching. Helene is the co-founder and CMO at Amplio Coaching, where she does everything related to website management and marketing.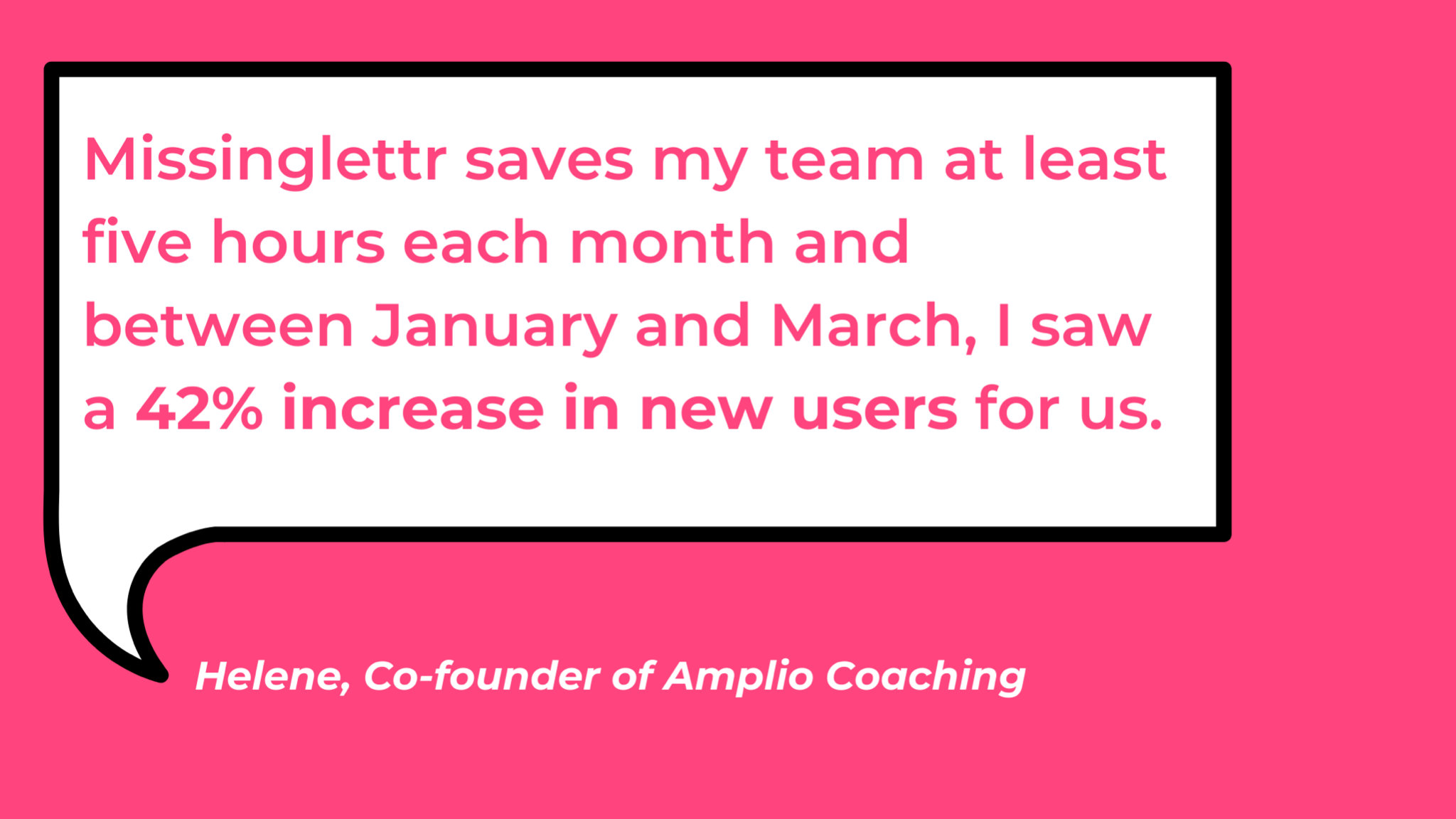 How Amplio Saves Time with Missinglettr
Since Amplio's target audience is comprised of a younger generation, social media is a key platform for engaging and converting prospects. "Since our followers are mostly millennials, we can reach via our social media channels (especially LinkedIn). We publish a new blog post at least every month, so we share our own content as well as other articles that we deem relevant for our audience, related to e.g. self-improvement, happiness, and wellbeing."
Helene implemented Missinglettr at the start of January 2021 and is still loving it. "I create a campaign every time we produce our own content, like a blog post or a video, and it to the Promote tab in Curate. Every few days, I browse Curate and add relevant posts to my posting schedule. Missinglettr saves my team at least five hours each month and between January and March, I saw a 42% increase in new users for us."
Advice for Driving Traffic with Curate
Helene has been able to see a ton of success promoting her content through Curate. She shared some tips for other marketers looking to do the same. "Browse the categories first to get a good understanding of what kind of content goes under which, and match your content to the appropriate categories/tags. Always check the actual content before sharing it, and adapt the posts to your own style. This is how you'll improve your audience's experience and drive engagement."
You can use Missinglettr to supercharge your content marketing too! Get started for free.